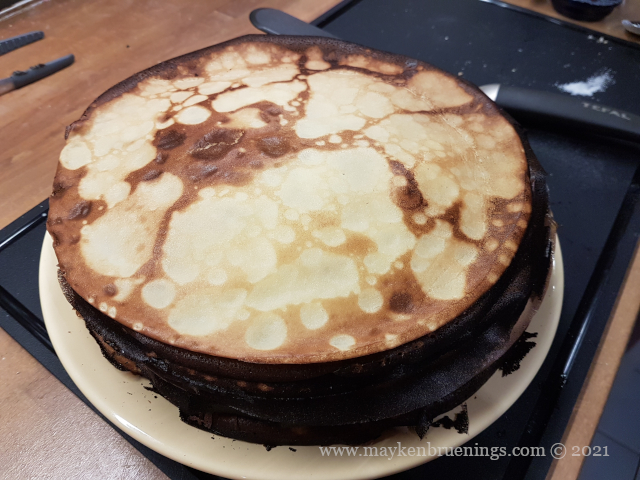 If you look at a French calendar on February 2nd, instead of Groundhog Day it will say Chandeleur. Your dictionary will translate that to Candlemas. But what's that to do with crêpes?
The name Chandeleur comes from chandelle, the French term for candles (fancy ones, those you put on a birthday cake would be bougies). The fête des chandelles or Chandeleur has both pagan and Christian origins, like many Christian celebrations. In the Christian religion it corresponds to the presentation of Jesus at the Temple. The date is no accident, February 2nd marks 40 days after Christmas, and it concludes the Christmas-Epiphany season.
After the King Cake on Epiphany, the crêpes on Chandeleur symbolize the sun whose return was awaited impatiently by the farmers at the end of the winter.
A custom said to bring prosperity to the household consisted in turning the first crêpe with the right hand while holding a coin (even better, a gold coin!) in the left. French educational journalist Jamy Gourmaud makes a nice demonstration in his Chandeleur video (at 1'45).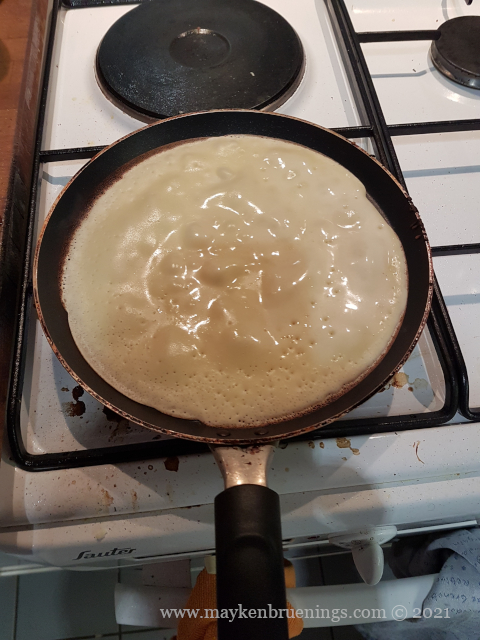 Today, Chandeleur is an important occasion for the French to bake and eat crêpes. Even my local fromager had a crêpe stand a few days before Chandeleur this year!
What's your favorite crêpe topping? Mine is the Nutella/banana/shredded coconut combo.