The Latin Quarter takes its name from the shared language students from all over Europe spoke as they studied here in Medieval times. They still study at the Sorbonne and other Paris universities today, but Latin is no longer the lingua franca.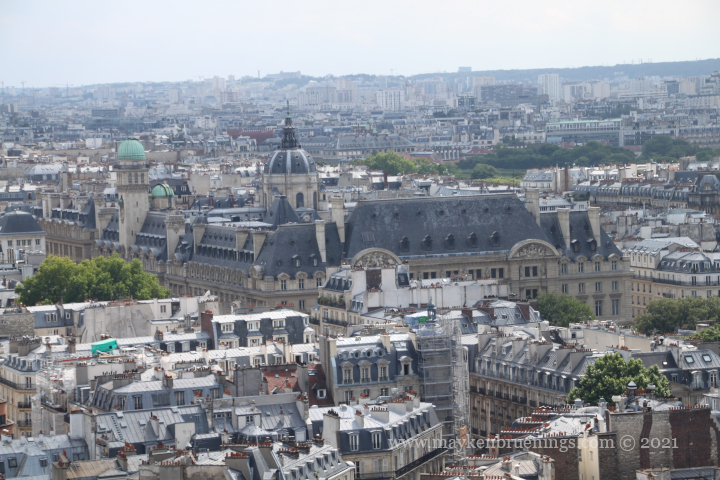 Back in the 13th century, when most people other than those students and their teachers couldn't read or write, many public writers and manuscript-copying scribes lived in a street that took the name of "writers street", rue des Écrivains.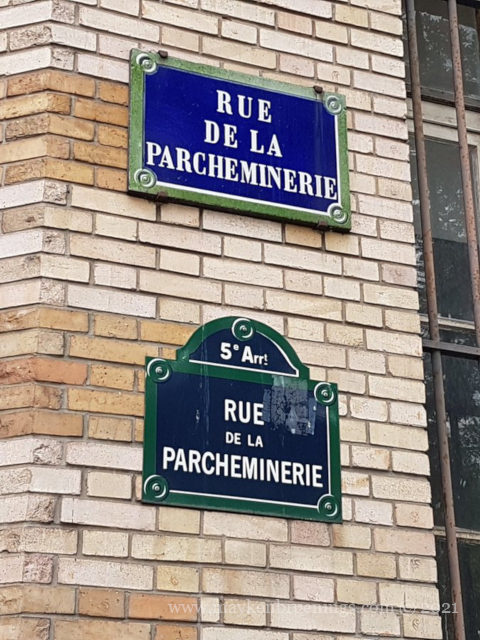 In 1387, the street's name changed to rue de la Parcheminenerie, for it was now home to parchment vendors. This coincided with a new kind of parchment, not as thick and coarse as the one used since the 7th century. It became widespread, and it was in this street that universities and students stocked up on it. In the 17th century, people still came here to stock up on books. Today the number 29 houses a Canadian bookstore.