In Gallo-Roman times, the population of Lutetia lived mostly on Cité Island and the south shore. There are still some remains to be seen today that will be the subject of a later blog post.
Philippe Auguste was king from 1180 to 1223 CE. He stands out among medieval kings of France for his long reign, his important military victories and his measures to reinforce the power of the king and put an end to feudalism.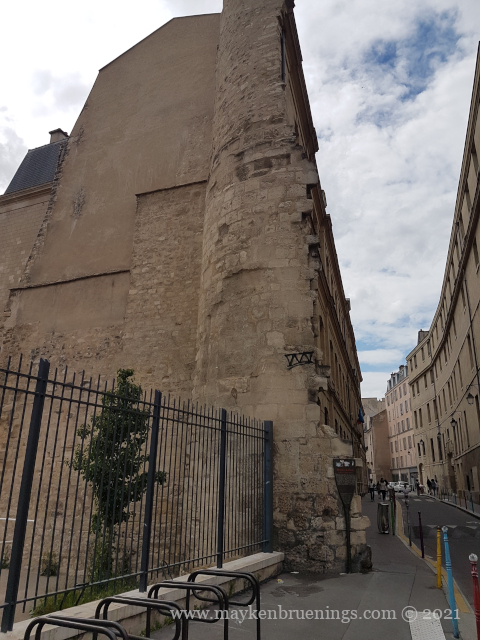 He built the city wall that bears his name to defend Paris against attacks from the English Plantagenet dynasty in particular, coming from the north and the east. It was a simple wall 5km long with 77 towers.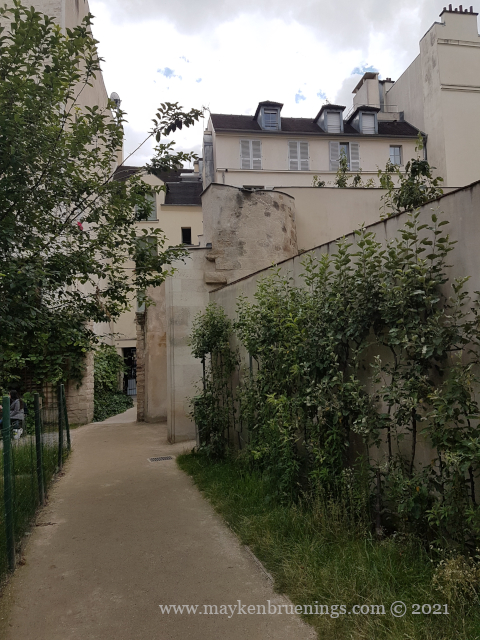 Later he also built a second portion of the wall on the left bank, after Normandy fell into the hands of the Plantagenet, and an attack from the north-west had to be envisioned.
In order to protect Paris against invaders coming up the Seine river, Philippe Auguste had a fortress built, the Louvre Castle. (It was later demolished to make way for the Louvre Palace, but that's a subject for another post.)