In the 14th century, King Charles V had a new wall built on the right bank but the Philippe Auguste wall was not demolished for all that, since it was considered so solid and wide that a cart could run on top of it.
Charles V was king of France from 1364 to 1380. His reign marks the end of the first part of the Hundred Years War, as he recovered almost all of the lands lost by his predecessors. He was a learned king who founded the first royal library, predecessor to the French National Library (Bibliothèque Nationale de France).
In 1356, Étienne Marcel, Prêvot des Marchands (a position similar to that of a mayor) had a new wall constructed on the right bank, however, he died before the works were completed. Charles V continued the fortification works following his tactics of terre déserte ("better a crushed land than a lost land") and reinforced the Philippe Auguste wall on the left bank while creating a whole new wall on the right bank that was 5km long and consisted of a combination of ditches and earth-filled ramparts, the last of which was crowned by a small wall. The fortification extended beyond the Louvre Castle to the west, which made the castle lose its protective function. In the east, however, the residence of the king, the Hôtel Saint Pol, was poorly protected and therefore another small bastion was built: the Bastille. It protected against invasions through the Porte Sainte Antoine gate, and in case of an insurrection within Paris, it covered the road leading to the Château de Vincennes, the king's residence outside of Paris.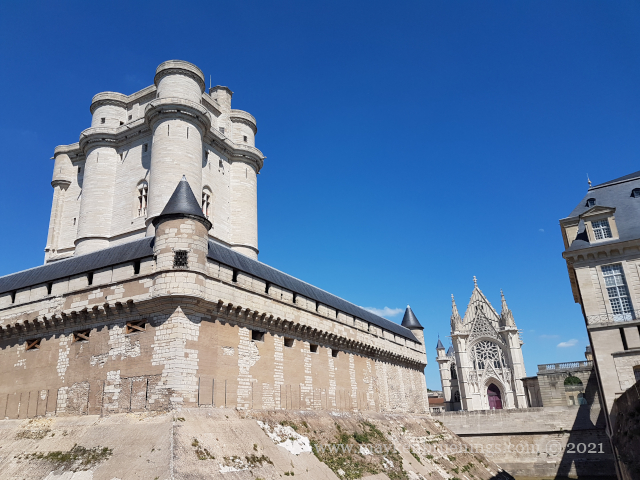 The Charles V wall was destroyed in the 17th century, and there are few remains today. However, it left its imprint on the map of the city, as many boulevards run along the site of the fortification, such as boulevard Saint Denis, boulevard Saint Martin, boulevard du Temple, boulevard des Filles-du-Calvaire, boulevard Beaumarchais and boulevard Bourdon, to name only a few.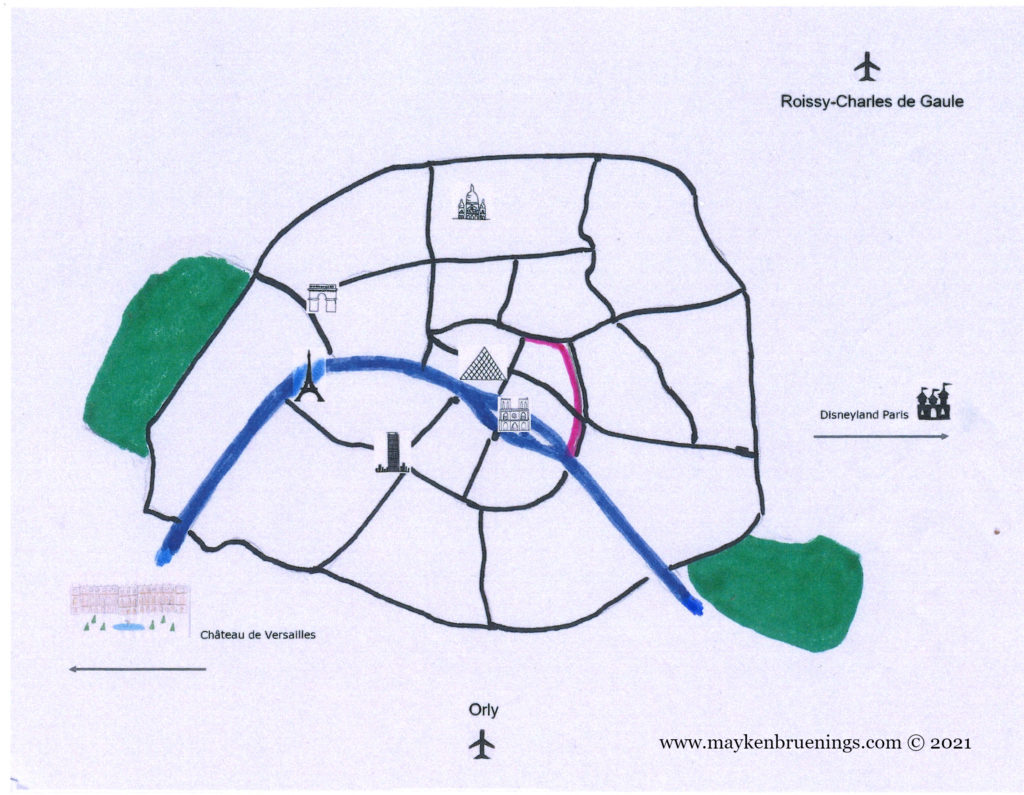 In 1672, Louis XIV, the Sun King, had a triumphal arch built on the site of one of the former wall's gates, the Porte Saint Denis. Two years later, he had another triumphal arch built about 250m away, the Porte Saint Martin. The names are misleading since neither of them was ever meant to be a gate, but to glorify Louis XIV and his military victories.